I have been a professional in the fitness industry for more than 20 years. A native of the PNW, I have lived in Seattle for 16+ years. I spend most of my time designing and implementing Wellness Programs for clients. Along with my passion for Wellness & Fitness, I have a passion for supporting local non-profits and contributing to our community. 7 years ago I started a not for profit charity called Little Black Dress Party and hold annual fundraising events for local nonprofits focused on women, children, and families.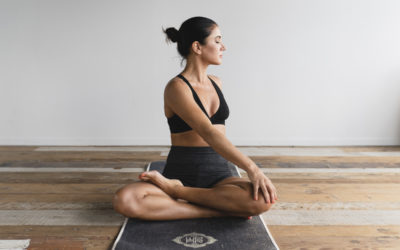 As we age, we lose flexibility - especially if we're not exercising. Staying in motion and flexible is key to a healthy, aging body. Stretching is an essential part of any fitness equation because it keeps your muscles ready to move. If you're older than 30, you've...
read more
Are you over dieting and the drama that goes along with it?
Mission:
Being a season Fitness Coach I started my career in the (90's). The days when low fat and high carbs were all the rage…oh and lots of cardio. With new research available to us now, we know that this is just not the way our bodies were meant to be fueled and workout for optimal health.
My Keto transformation:
I learned about the Keto diet in 2017 however didn't get around to it trying it. Let's fast forward to Spring of 2018. Well….I tried it and lost 20lbs. The previous 6 months I let myself go. 🙁 After losing 20lbs in 4 weeks, YES 4 weeks I was hooked on Keto.
My question to you??
Are you over dieting and the drama that goes along with it? I am!! The fear of restrictiveness and wondering if "this will be the one". Over the years I've compared online dating to the diet programs out there. Ex. You've read the profile/description, saw the pictures and thought…this looks like a great fit for me…then it's meet up time or start the day. You last 1-3 dates/days and call it quits…Why? Because it wasn't the right fit..either the profile picture/description didn't match or it was just too restrictive.
As a fitness/ nutrition coach and ex-online dater, I know what this feels like. If you're seriously considering making changes to the way you live including your nutrition, exercise, mental wellbeing, and stress management; you may want to experience the benefits of working with a qualified fitness/ nutrition professional 1-1 who's dedicated to your health and wellbeing. I'll help you restore your health through 1-1 nutrition coaching through an individualized plan and coaching with my custom APP. Consider becoming one of my clients– find your plan and let's get on the path of feeling your best.