Helping you get the most out of your health & wellness for over 20 years.
Are you frustrate with finding the time and personal attention with your fitness?
Do you have injuries that need custom help?
Are you unable to travel or have mobility issues?
Are you paying for a gym membership that you never use?
You are not alone!
My clients have said these exact statements to me more times then I can count. There is never enough time to workout.  Frustration over lack of health and fitness customization.  Past or current injuries that make some exercises harder to do or even impossible. Many are even scared to start working out fearful of being shamed or they will look foolish in front of others.
As a fitness and nutrition coach who has struggled with these very issues, I know what that shame and fear feels like.
Many of my clients are just like you! 
They have struggled in the past but when they made the commitment to start incorporating  smart choices into their daily lives, they discovered a new way to live. They experienced joy, freedom, self-esteem, mobility, and more!  Through exercise, mental wellbeing, and stress management; with a qualified fitness/ nutrition professional who's dedicated to their health and wellbeing.
I'll help you restore your health through one-on-one nutrition coaching with an individualized plan and coaching all within my fully customized app.  When you become one of my clients we will find your plan and get you on the right path of feeling your best. I am here to support and guide you to reach your fitness and health goals.
Whether it's through my customized just for you app,  online group coaching, or personal one-on-one training I am here to support and guide you to reach your fitness and health goals.
In Person Coaching.
Sometimes we need that one-on-one fully customized coaching.   As a private fitness coach my clients love the freedom of having me go to them at their personal home gyms, or private locations for a full concierge  service. 
Private Coaching
Onsite and online
Fully customized for your specific short term and long term goals
Nutritional Supplements 
Microbiome Reset Programs
7-Day Reset Programs
Option for Virtual and Group Coaching Add-ons
Elevate your fitness for you, your family, your life.  Achive your goals and live a your life as the best version of yourself.  
Kathy B
I finally found a program that worked for my busy lifestyle! I love how convenient Kelly's program is.  
Patty S
I lost 20 plus lbs working with Kelly on her app. The accountability and habit training really helped push me through the toughest times. 
Angie P
Working with Kelly on her app was the best thing I did. I had all the resources like workouts, meal plans, check-ins at my fingertips.  
App & Virtual Training
After years of high-end custom personal training I have taken my yers of experience and best practices and created a completely customized online app to help You archive YOUR fitness goals.
Fitness Assessment
Meal Plan (Ketogenic Focused)
Easy To Use Shopping List
Weekly Workouts
Custom Workout Plans
Fitbit & My Fitness Pal Sync
Personal Accountability Coaching
Private Messaging with Kelly
Private Facebook Option
This choice is the best option to maximize your workout anywhere/anytime while working and having personal touch me and my team!
Nutrition –  HIIT – Yoga
Nutrition:
The Ketogenic (Keto) nutrition plan is basically a low carb plan that gets your body to switch over from using glucose (carbs) for energy to fat for energy and burn off that stored fat on your body. ketosis. A metabolic state in which your body uses fat rather than glucose from carbohydrates as its primary source of energy. To achieve ketosis, you stop supplying your body with carbs and sugar. This depletes your stored glucose — also known as glycogen — and your blood sugar and insulin levels decrease. Your body starts to look for an alternate source of fuel (fat), releases it and burns it for energy. Fat equals 75%, Protein 20%,Carbs: 5%
Ketogenic is a diet that forces the body into a process called ketosis where fats are burned for energy instead of carbs (sugars).
As the person consumes high amounts of fat and low amounts of sugar it forces the body to burn fat from your fat storages for energy instead of sugar (carbohydrates)
This is the way our body has evolved eating. FEAST or FAMINE
HIIT:
High-Intensity Interval Training (HIIT) is a form of exercise in which short periods of extremely demanding physical activity are alternated with less intense recovery periods.
The whole premise of high-intensity training is to kick up the intensity of your cardio
To qualify as true HIIT workout, you'll need to push yourself to the max during every set. Remember it's short bursts!
The interval is anywhere from 20 to 90 seconds.
Yoga:
Yoga is a stretching practice that has many benefits to your health. It also includes breath control, is relaxing and can easily add meditation at the end of your practice.
Increased flexibility and balance.
Increased muscle and core strength.
Improved athletic performance.
Protection from injury.
Are you over dieting and the drama that goes along with it?
Join others are over it as well by signing up for Kellys Online Virtual App today!  Completely customzied for your fitness needs! 
Your Fitness & Health Resource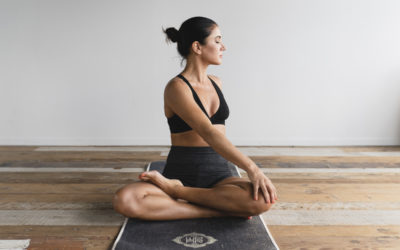 As we age, we lose flexibility - especially if we're not exercising. Staying in motion and flexible is key to a healthy, aging body. Stretching is an essential part of any fitness equation because it keeps your muscles ready to move. If you're older than 30, you've...
read more
Have more questions?
I'd love to learn more about how I can help you archive your fitness and lifestyle goals!